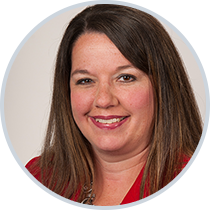 Executive Vice President, Emily Turner has been with the OnStaff Group for over seventeen years.  Her responsibilities include marketing, sales, promotions, client relations and employee relations and overall management of the firms four offices.
Ms. Tuner earned a Bachelor's Degree from Western Michigan University.  For the past 3 years she has appeared monthly on WOOD-TV's Ask the Expert on staffing issues.
In addition to her work at OnStaff Group, Ms. Turner is active in the United Way of Battle Creek and Kalamazoo Region and Education for Employment.