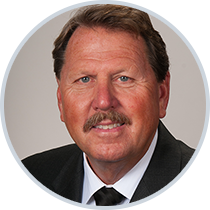 Patrick Allkins is the co-founder of Frizkin Enterprises, the holding company that owns OnStaff Group and its three divisions.  He founded Frizkin Enterprises in 1985, with a national franchise and eventually struck out on his own in 2001. Under Mr. Allkins leadership, the OnStaff Group has grown from one office in Kalamazoo, to multiple  offices in Southwest Michigan.
Mr. Allkins served one tour in Vietnam with the United States Navy. Upon returning, he finished his schooling and graduated from Western Michigan University with a degree in Psychology. He remains an active and driving force in the organization and uses his nearly 30 years of staffing experience to drive staff education, visibility and accountability.
Mr. Allkins is active in many local professional and service organizations, including Kalamazoo Rotary, Chamber of Commerce and he serves as a United Way volunteer.